The company is driven by a team with a breadth of experience in medical devices, business management, and engineering fields.
Geoffroy Lapeyre
CEO & Co-founder
18 years+ experience in Business Management & Heart Valve Development
Geoffroy brings over 18 years of experience in business management and corporate finance. Son of the inventor, he has an extensive knowledge of the Triflo valve through his long-standing and passionate commitment to the project development. 
Prior to his appointment as CEO of Novostia in 2018, Geoffroy held managerial positions at Crédit Agricole Corporate & Investment Bank and worked at Ernst & Young Transaction Advisory Services (M&A, Restructuring), Edmond de Rothschild Corporate Finance (M&A) as well as at start-ups (Novostia, Triflo Medical, Monelis).
Geoffroy holds a Master's degree in Business Management from Audencia Graduate School of Management, Nantes and a Bachelor's degree in economics from Dauphine University, Paris.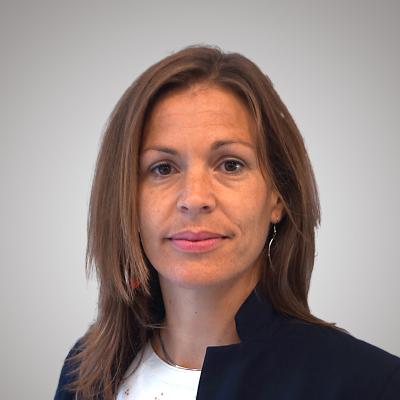 Pomme Boissier
Quality & Regulatory Affairs Manager
10 years+ experience in Biomedical, Preclinical & Clinical Development
Pomme brings over 10 years of experience in biomedical sciences, preclinical & clinical development, as well as background in quality.
Before joining Novostia, she was senior business manager at Assystem Care, a consulting company supporting Life Sciences & Medtech companies on their challenges and development. Prior to this, Pomme worked at Aginko Research, a preclinical & clinical CRO focusing on osteoarticular disease first as a study manager, then as COO and quality manager.
Pomme is a biological engineer from Polytech'Clermont-Ferrand, France and holds a PhD in Cellular and Biomedical Sciences from the University of Bern (Inselspital).
Christophe Aubert
Chief Technology Officer
25 years+ experience in Medical Devices, Mechanics and Microelectronics 
Christophe brings over 25 years of experience in the design and development of active and passive medical devices, as well as a strong regulatory background.
Before joining Novostia, he was CTO of MyoPowers, a company developing a complex active implant for the treatment of urinary incontinence. Prior to this, he worked as a R&D consultant for medtech and pharmaceutical companies, ranging from multinational to startups. He also worked at Ipsen, a French pharmaceutical group where is successfully designed and developed drug-device combination products. Christophe started his career in the Swatch Group, where he designed and developed the first ever single use patch pump. 
Christophe holds a Master's degree in micro-technologies engineering from HES-SO University of Neuchâtel and a postgraduate training in biomaterial and artificial organs at EPFL. 
Philippe Perrier
R&D Engineer & Co-inventor
45 years+ experience in Aerodynamics & Hydrodynamics (ex. Dassault-Aviation)
Philippe Perrier is the co-designer of the Triflo valve. He brings over 45 years of experience in aerodynamics and hydrodynamics and a fertile imagination for the design of innovative solutions.
Philippe worked during 42 years at Dassault-Aviation as Technical Director of the Rafale program and technical VP for aerodynamics, low observability and performance at Dassault-Aviation. Over the course of his career, Philippe has also launched a number of side-ventures in the field of hydrodynamics, including the Hydroptère flying sailing boat.
Peter Harbott
R&D Engineer
25+ years experience in Biomedical & Mechanical Engineering
Peter brings over 25 years of experience in biomedical and mechanical engineering, including more than 10 years in the design, development, manufacturing and preclinical testing of the Triflo valve according to CE Marking and FDA requirements.
He has also been involved in the design and development of heart assist device (MEDOS HIA-VAD Biventricular Assist Device) and other biomedical implants.
Peter has a master degree in mechanical engineering from the University of Aachem, Germany.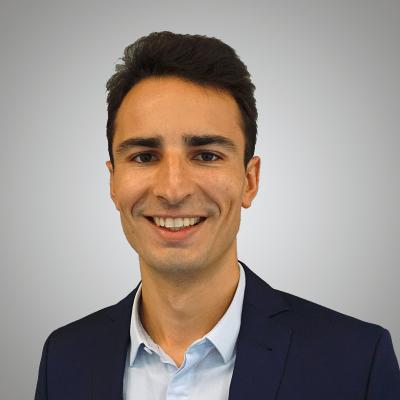 Corentin Nemoz
R&D Engineer
3 years+ experience in Biomechanics and Medical Devices
Corentin is a young and talented mechanical engineer passionate about biomechanics and heart valves technology. He recently started his career working as a process engineer at Johnson & Johnson for class 3 implantable medical devices. He also worked as an R&D engineer at Xeltis, focusing on design characterization of polymeric heart valves, and participated to acamedical research on osteoarthritis at the cartilage and tissue engineering laboratory of the University of California, San Diego.
Corentin holds a Master's degree in Mechanical and Biomechanical Engineering from Ecole Polytechnique Fédérale de Lausanne (EPFL), Switzerland. 
Didier Lapeyre
Scientific & Medical Advisor & Inventor
Cardiovascular Surgeon with 45+ years experience in Cardiovascular Research
Dr. Lapeyre has devoted his professional life to the design, development, and validation of innovative medical devices for the benefit of patients.
He began to work on the first tri-leaflet heart valve in the 1980s with Dassault-Aviation, and led animal studies at the Texas Heart Institute. Previously, Dr. Lapeyre served as the designer, scientific & medical affairs director of the Aerospatial total artificial heart program and worked at the French CNRS.
Dr. Lapeyre was trained by the pioneers of open heart surgery (Prof. Marion, Dr. Lillehei, Dr. Cooley, Dr. Frazier, and the founders of the artificial heart research (Dr. Pierce, Dr. Kolff and Dr. Akutsu). He has authored more than 30 scientific publications and is named inventor on more than 15 patents.