News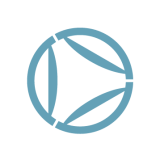 Novostia news
Novostia has closed its Series A financing round with 2.5 million euros
The Series A round that pave the way to the launch of First-in-Human (FIH) has just been closed. Series B will be opened this summer, after re-evaluation of the company.

Novostia news
Novostia is in the process of increasing its Share Capital to CHF 203,000 with a new injection of funds of one million. This new investment is linked to the reaching of a strategic milestone: the confirmation of the safety and performance of the TRIFLO valve on animals.
The private and public (EC/H2020) funds raised since the foundation of the company in April 2017 now amount to about 7.5 million. Subsidies from the SPEI and the Biopôle are not included in these funds. Although modest, they have nevertheless enabled the recruitment of key employees, the launch of valve experiments and the participation in international conferences that have all contributed in a positive way to the progress of the TRIFLO project.
Two new fundraisings are open: the first one of 2 million for the one-year follow-up of the first 10 patients who will be implanted with our valve in less than 12 months; the second one of 10 million to launch the pilot study as soon as possible (50 patients, 3 valve sizes and 3/4 centres).
Novostia news
Dr Iman Borazjani's group (Texas A&M) presented the results of the fluid dynamic simulations at the 75th Annual Meeting of the Division of Fluid Dynamics, Indianapolis. The abstract entitled "Computational assessment of the hemodynamics and platelet activation potential of a Trileaflet Mechanical Heart Valve and their comparison with a Bioprosthetic and a Bileaflet Mechanical Heart Valve" brings proofs of the superiority of the TRIFLO valve over commercially available bi-leaflet mechanical valves.

Novostia news
Novostia attended the EACTS Congress held in Milan this October 2022.
Novostia attended the EACTS (European Association of Cardio-Thoracic Surgery) Congress held in Milan this October 2022. During this event, one of our key partners for preclinical in vivo studies, the University of Leuven represented by Professors Bart Meuris and Tom Langenaeken, presented the latest results of animal studies with the TRIFLO valve. In the sidelines of this congress, Novostia convened its pool of Medical Advisors, a team of eight internationally renowned surgeons, all very active in the quest for premium cardiac valves and fervent supporters of the TRIFLO, to pave the way for the FIHs that will start in a dozen months.
Novostia news
Experimental flow visualization (PIV) results have been presented by Prof. Dominik Obrist during the Heart Valve Society (HVS) Meeting 2022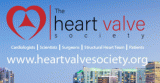 Novostia news
Animal study results has been be presented by Prof. Bart Meuris during the Heart Valve Society (HVS) Meeting 2021
Novostia news
Novostia Obtains EUR 2.5 Million Grant from the European Union To Support Its Heart Valve Technology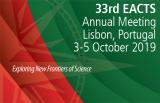 Novostia news
Novostia Held a Symposium with Cardiac Surgeons in Lisbon during the Annual EACTS Meeting

Media coverage
Une valve cardiaque inspirée de l'aéronautique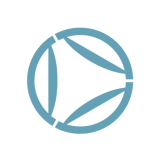 Novostia news
Novostia Technology for Heart Valve Prosthesis Raises CHF 6.5 Million to Start First Clininal Trials